Anthony W. Dimock and L.B.A. in canoe, clouds above, Chokoloskee Bay, Florida, 1908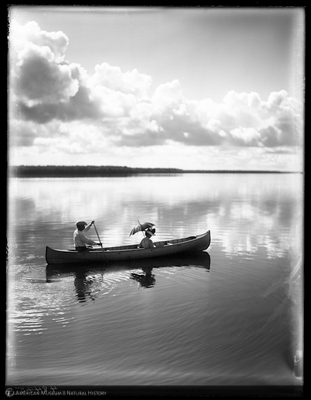 Collection
Citation
"Anthony W. Dimock and L.B.A. in canoe, clouds above, Chokoloskee Bay, Florida, 1908,"
Research Library | Digital Special Collections
, accessed March 19, 2018,
http://lbry-web-007.amnh.org/digital/index.php/items/show/24521
.
Title
Anthony W. Dimock and L.B.A. in canoe, clouds above, Chokoloskee Bay, Florida, 1908
Coverage
Chokoloskee Bay, Florida, United States
Subject
Publisher
American Museum of Natural History Library
Rights
Information on rights available at the repository.
Original Photographer
Dimock, Julian A. (Julian Anthony), 1873-1945
Associated Name
Dimock, A. W. (Anthony Weston), 1842-1918
L.B.A.
Collection Name
Julian Dimock Collection
Repository
American Museum of Natural History