Artist Belmore Browne paints background for Mountain Goat diorama depicting Alaska, Hall of North American Mammals [1946]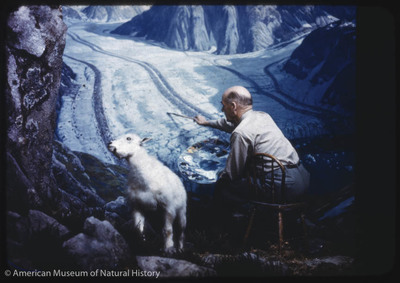 Collection
Citation
"Artist Belmore Browne paints background for Mountain Goat diorama depicting Alaska, Hall of North American Mammals [1946],"
Research Library | Digital Special Collections
, accessed February 20, 2019,
http://lbry-web-007.amnh.org/digital/index.php/items/show/4673
.
Artist Belmore Browne paints background for Mountain Goat diorama depicting Alaska, Hall of North American Mammals [1946]
New York, New York state, United States
American Museum of Natural History Research Library
Information on rights available at the repository.
Item Relations
This item has no relations.