Boat with clay pot cargo, Manus village, model by Basil and Martin, South Pacific Hall, 1931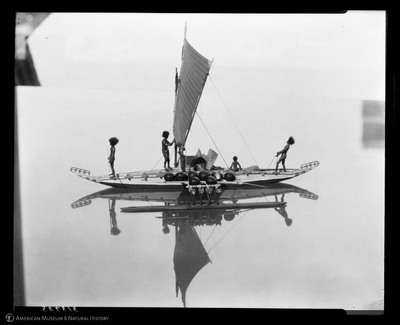 Citation
"Boat with clay pot cargo, Manus village, model by Basil and Martin, South Pacific Hall, 1931
,"
AMNH Research Library | Digital Special Collections
, accessed May 20, 2019,
http://lbry-web-007.amnh.org/digital/index.php/items/show/46812
.
Boat with clay pot cargo, Manus village, model by Basil and Martin, South Pacific Hall, 1931

Admiralty Islands, Manus, Papua New Guinea
New York, New York state, United States
American Museum of Natural History Library
Information on rights available at the repository.
Manus (Papua New Guinean people).
Historic Halls of the American Museum of Natural History
American Museum of Natural History