Nest of Black wren, Samarai, Papua New Guinea, 1928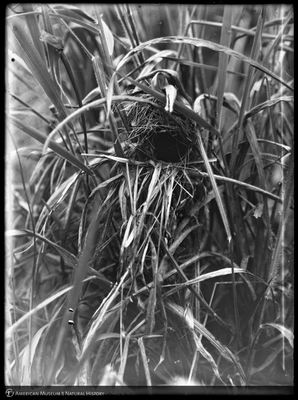 Collection
Citation
"Nest of Black wren, Samarai, Papua New Guinea, 1928
,"
Research Library | Digital Special Collections
, accessed January 20, 2019,
http://lbry-web-007.amnh.org/digital/index.php/items/show/90590
.
Nest of Black wren, Samarai, Papua New Guinea, 1928


Samarai, Milne Bay, New Guinea
Milne Bay Province, where the expedition waited to get the France repaired.
Information on rights available at the repository.
Beck, Rollo Howard, 1870-1950
Item Relations
This item has no relations.