Bridge crossing swamp, one day east of Medje, Belgian Congo, October 16, 1910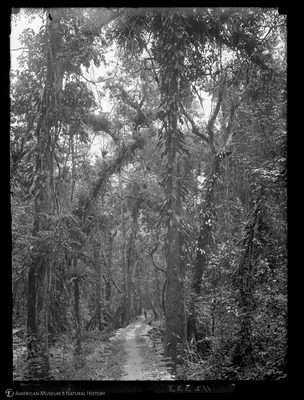 Collection
Citation
"Bridge crossing swamp, one day east of Medje, Belgian Congo, October 16, 1910,"
Research Library | Digital Special Collections
, accessed January 22, 2019,
http://lbry-web-007.amnh.org/digital/index.php/items/show/90597
.
Bridge crossing swamp, one day east of Medje, Belgian Congo, October 16, 1910
"The bridge was newly constructed, just before our passing it. A structure like this lasts scarcely longer than 3 or 4 months in this climate. One of the most terrible swamps to pass, for a caravan. The bridge is about 50 yards long.
Information on rights available at the repository.
Item Relations
This item has no relations.