Ahnighito meteorite excavated, Greenland, 1896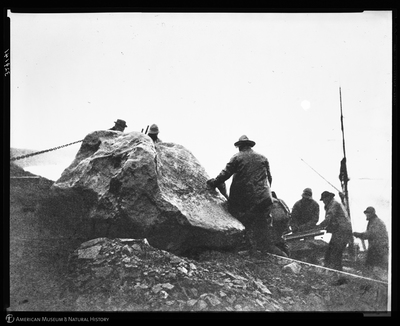 Collection
Citation
"Ahnighito meteorite excavated, Greenland, 1896,"
Research Library | Digital Special Collections
, accessed March 24, 2019,
http://lbry-web-007.amnh.org/digital/index.php/items/show/90690
.
Ahnighito meteorite excavated, Greenland, 1896
The Ahnighito meteorite is currently on exhibit in the Arthur Ross Hall of Meteorites (2019). It was collected on the Peary Expedition to Greenland (6th : 1896)
American Museum of Natural History Library
Information on rights available at the repository.
Peary, Robert E. (Robert Edwin), 1856-1920
American Museum of Natural History