Cover of Catlow's Popular Scripture zoology : containing a familiar history of the animals mentioned in the Bible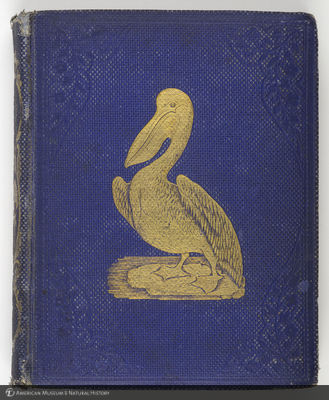 Collection
Citation
"Cover of Catlow's Popular Scripture zoology : containing a familiar history of the animals mentioned in the Bible ,"
Research Library | Digital Special Collections
, accessed December 15, 2017,
http://lbry-web-007.amnh.org/digital/items/show/18755
.
Title
Cover of Catlow's Popular Scripture zoology : containing a familiar history of the animals mentioned in the Bible
Subject
Publisher
American Museum of Natural History Research Library
Rights
Information on rights available at the repository.
Original Photographer
Finnin, Denis
Department / Discipline
Collection Name
Rare Book Collection
Note
Natural Histories: Extraordinary Rare Book Selections from the American Museum of Natural History Library
Pelican
Repository
American Museum of Natural History
Imprint
London : Reeve and Co., 1852.
Call Number
BS663 .C36 1852
Description of Publication
xvi, 360 p., [16] leaves of plates : col. ill. 17 cm.