Moving section of giant sequoia, "Big Tree", into Hall of North American Forests, 1912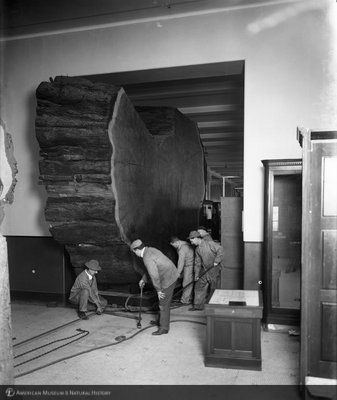 Citation
"Moving section of giant sequoia, "Big Tree", into Hall of North American Forests, 1912,"
AMNH Digital Special Collections
, accessed April 24, 2017,
http://lbry-web-007.amnh.org/digital/items/show/22340
.
Title
Moving section of giant sequoia, "Big Tree", into Hall of North American Forests, 1912
Coverage
New York, New York, United States
Subject
Publisher
American Museum of Natural History Library
Rights
Information on rights available at the repository.
Original Photographer
Kirschner, Julius
Department / Discipline
Note
Published: Journal., Vol XII, no.4.
Historic Halls Project
Repository
American Museum of Natural History
Collection Name
Historic Halls of the American Museum of Natural History