Installing models for the Life on the Forest Floor exhibit, Hall of North American Forests, 1958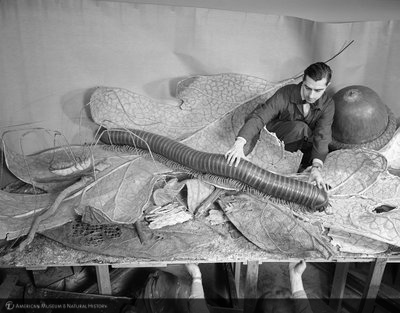 Collection
Citation
"Installing models for the Life on the Forest Floor exhibit, Hall of North American Forests, 1958,"
Research Library | Digital Special Collections
, accessed October 21, 2017,
http://lbry-web-007.amnh.org/digital/items/show/22816
.
Title
Installing models for the Life on the Forest Floor exhibit, Hall of North American Forests, 1958
Coverage
New York, New York, United States
Subject
Publisher
American Museum of Natural History Library
Rights
Information on rights available at the repository.
Original Photographer
Rota, Alex J.
Department / Discipline
Collection Name
Photographic Collection
Repository
American Museum of Natural History