Angelina Messina, Associate Curator of Micro-paleontology, with microscope and specimens, 1950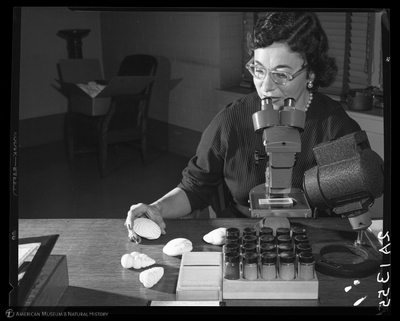 Collection
Citation
"Angelina Messina, Associate Curator of Micro-paleontology, with microscope and specimens, 1950,"
Research Library | Digital Special Collections
, accessed March 19, 2018,
http://lbry-web-007.amnh.org/digital/items/show/23950
.
Title
Angelina Messina, Associate Curator of Micro-paleontology, with microscope and specimens, 1950
Coverage
New York, New York, United States
Subject
Publisher
American Museum of Natural History Research Library
Rights
Information on rights available at the repository.
Original Photographer
Rota, Alex J.
Associated Name
Messina, Angelina R.
Department / Discipline
Collection Name
Photographic Collection
Repository
American Museum of Natural History