Dutch women, Ellis Island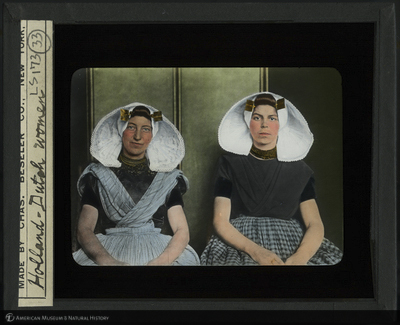 Collection
Citation
"Dutch women, Ellis Island,"
Research Library | Digital Special Collections
, accessed October 21, 2017,
http://lbry-web-007.amnh.org/digital/items/show/250
.
Title
Dutch women, Ellis Island
Medium
Lantern slides -- Color
Coverage
Ellis Island, Hudson county, New Jersey, United States
Subject
Publisher
American Museum of Natural History Library
Rights
Information on rights available at the repository.
Original Photographer
Sherman, Augustus F. (Augustus Francis) (1865-1925)
Department / Discipline
Collection Name
Lantern Slides
Note
Ellis Island
Slide mount reads: Made by Chas. Beseler Co.. New York.
Repository
American Museum of Natural History